Superior Fireplaces® deliver the ultimate in comfort and control for new construction and remodeling. When it comes to fully featured value, our name is our promise.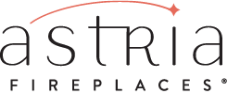 With Astria Fireplaces®, you can say goodbye to sacrificing style for warmth. Let your style shine with indoor and outdoor fireplaces designed with elegance and performance in mind.

Gathering wood to heat your home is a way of life. Get more out of your fuel and enjoy heat for life with IronStrike stoves and inserts that work as hard as you do.